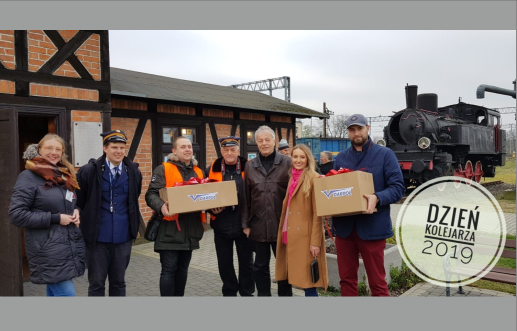 Each year in Poland on 25th November we celebrate Railway Day.
On this occasion, we donated exhibits for the Chamber of Railway Tradition in Bydgoszcz located on platform 4 at the Main Station.
During the event, Darpol was represented by the owners – Dariusz Jasiński, Aleksandra Jasińska-Kloska and Krzysztof Jasiński.
The donated set of railway parts and equipment will enrich the interesting exhibition that  enthusiasts and railway lovers take care of on a daily basis.
We are very happy that we could support their work.
Congratulations for what they have already done and we keep our fingers crossed for their next successful initiatives!