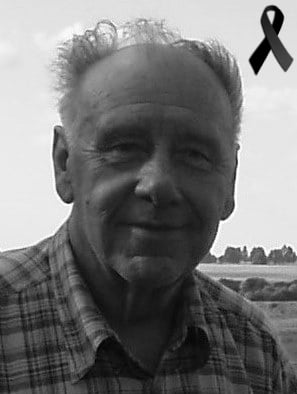 Our company was built on two foundations:
on entrepreneurship, courage and organizational skills of its founder – Dariusz Jasiński
and
on the huge technical and railway knowledge and knowledge of his father – Tadeusz Jasiński (for over 20 years the Technical Director in DARPOL, formerly a long-term Director in ZNTK Bydgoszcz, an active social activist).
With great pain in our hearts, we announce that on Friday, January 26, 2018, he left us suddenly in the age of 86.
He loved life, he loved technology, he loved railways, but most – he loved people.
He worked with us in DARPOL until the end.
Such people should never leave!
During his lifetime he was awarded the Knight's Cross of the Order of Polonia Restituta, the Golden and Silver Cross of Merit, Merited Railwayman of the Republic of Poland, Medal of the Mayor of Bydgoszcz and numerous other titles and state and departmental awards.
He was passionate about technology, production, rationalization and inventions, for which he responded during his professional activity. Author and co-author of more than 1000 applications for improvement and patents.
He was an active social activist. Thanks to his work and involvement, an estate of single-family houses "Jachcice" was built in Bydgoszcz. For over 20 years he held the position of the President of the Garden Association "Przy Zaporze" in Tryszczyn. He has been the President of the Railway Rowing Club for many years (today Bydgostia Bydgoszcz).
He will always remain in our hearts and memory.
———————————————————————————————————————————————————————————————
You can read more about Tadeuszu in Wikipedia:
https://pl.wikipedia.org/wiki/Tadeusz_Jasi%C5%84ski_(in%C5%BCynier)
———————————————————————————————————————————————————————————————
---
Gallery of photos and memories:
———————————————————————————————-
———————————————————————————————–
Website www.darpol.bydgoszcz.pl/tadeuszjasinski