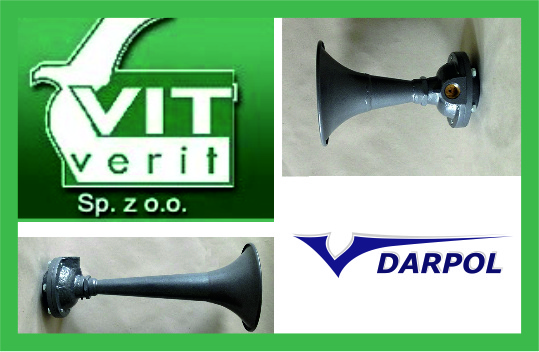 We are happy to announce that DARPOL made a successful aquisition of technology and production of railway horns and fire detectors from Vit-verit company, well-known manufacturer from Częstochowa.
Low and high-tone sirens are used to make a specified loud acoustic signal warning about locomotive driver's intentions.
Termic detectors TC-2 are used inside a rail car for the fire protection.
We are really glad that we can continue a long tradition of Vit-verit company in railway market and that their good products will be still available for the previous and new clients.
You can learn more about a product here.