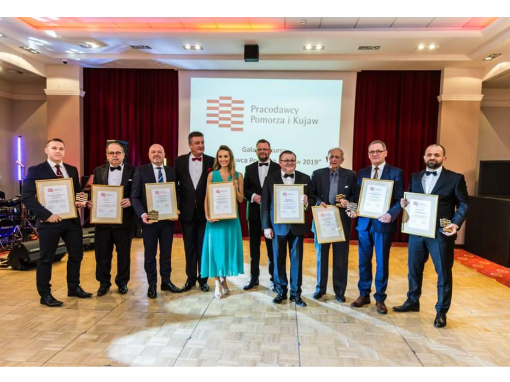 We are proud to announce that the jury of the "Employer of Pomerania and Kuyavia" competition awarded us with an honorable award for implementing product and process innovations combined with a special commitment in building an environment for family businesses!
Aleksandra Jasińska-Kloska (co-owner of the company) received the award on our behalf at the gala on 8th February 2020. She received it from the Vice President of the City of Bydgoszcz – Mr. M. Kozłowicz and the President of Employers of Pomerania and Kujawy – Mr. M. Ślachciak.
It is a great pride to be among the best companies in the region. Thank you to all our business partners and employees with whom we are building this success together!
Fot. Pracodawcy Pomorza i Kujaw