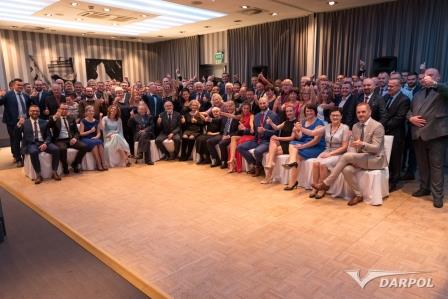 On 26th October  2018 r.we were celebrating DARPOL's 30th anniversary.
With our team members and with our main partners we could see how DARPOL has changed recently – from a small company to a serious and dynamicly developing enterprise working with the gratest railway companies in Poland and abroad.
At the event, we hosted honorary guests such as Bydgoszcz City President, President of Bydgoszcz Development Agency, Board of the Technical University and representatives of DARPOL's main partners.
We will remember that night for very long time!
You can see a full gallery here.